Moreton Bay Map
Moreton Bay is a beautiful bay on the Queensland coast near Brisbane, formed by Moreton Island and North Stradbroke Island, with Bribie Island lying further to the north.
The bay and island area are a playground for boating, diving and swimming enthusiasts, not to mention photographers, anglers, and generally anyone looking to relax in a lagoon style coastal setting. Locations on the Islands include Cape Moreton, Bulwer, Tangalooma, Point Lookout, Amity and Dunwich.
Localities in Brisbane on the bay include Scarborough, Margate, Woody Point, Brighton, Sandgate, Shorncliffe, Nudgee Beach, Wynnum, Manly, Wellington Point, Cleveland and Victoria Point. Inland locations include Brisbane, Logan and Caboolture.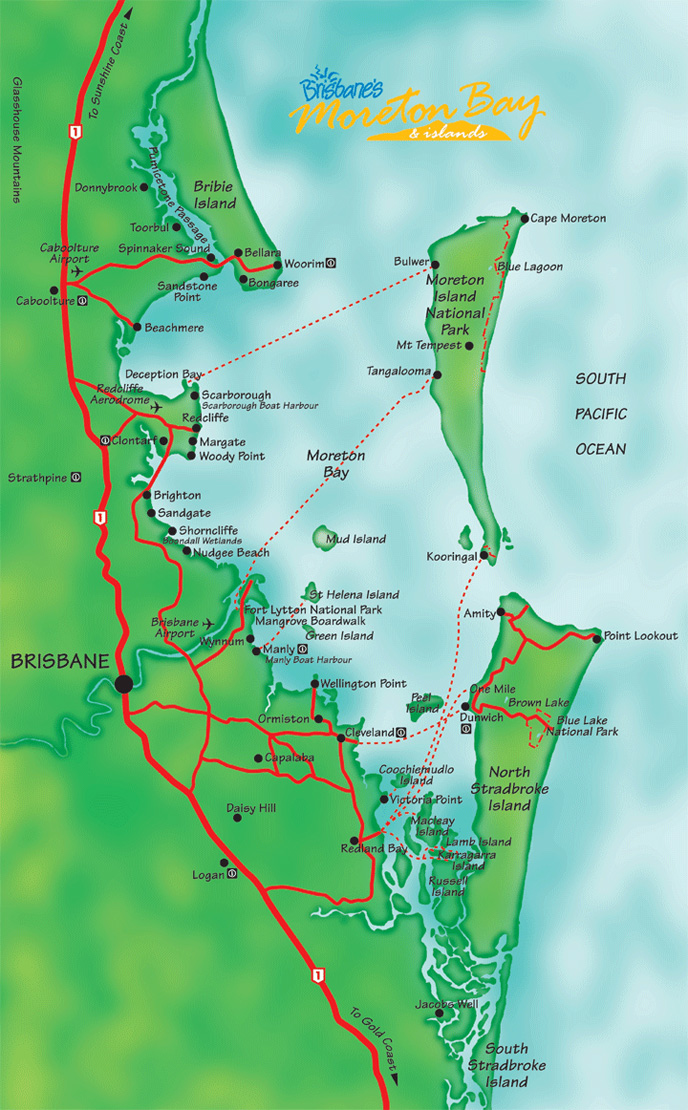 Moreton Bay Map, Queensland Tourism
This map is not to be reproduced outside Queensland Tourism guidelines. e-CBD is not able to give permission to reproduce this map.