Queensland Map with Hotspots
You can use this interactive map of Queensland to find the places you want to go, then use the links on the map to find more information, view photos of the area and make a booking.
Included are all the major tourism hot spots such as tropical Port Douglas & Cairns, the world renowned Great Barrier Reef, Whitsundays, Sunshine Coast, Brisbane, and the sunny Gold Coast.
You'll also find a number of smaller coastal townships and regional areas well worth a visit. Breathe in the fresh air and appreciate the wide brown, desert plains, glorious night skies, dirt roads, rugged farmlands and authentic, friendly pubs.
Legend
More information
Make a booking
View some photos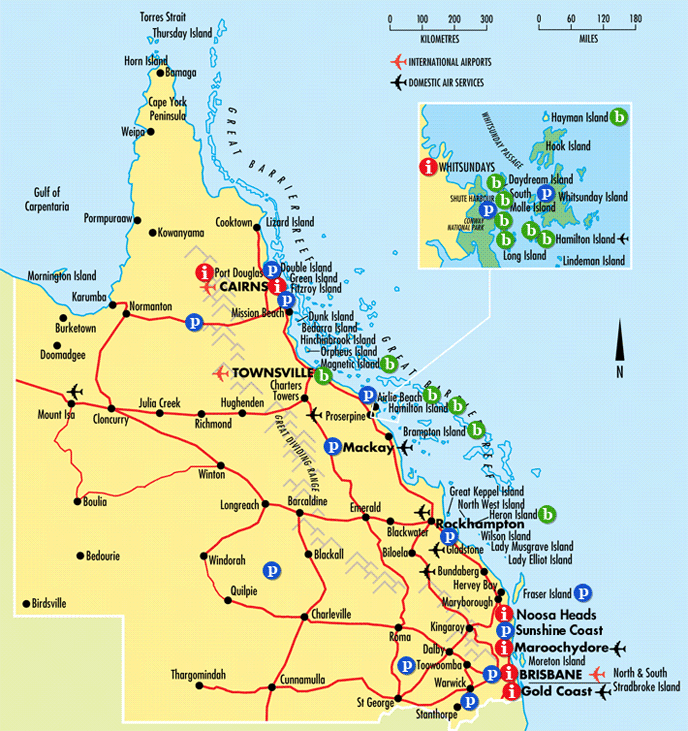 Queensland Map, Queensland Tourism
This Queensland Map is not to be reproduced outside Queensland Tourism guidelines. e-CBD is not able to give permission to reproduce this map.