Queensland Railways Map showing Ports and Rail Networks
Queensland Rail offers several rail services including the Queenslander, the Sunlander, the Great South Pacific, the Spirit of the Tropics, the Tilt Train, the Spirit of Capricorn, the Gold Coast Railway, the Spirit of the Outback, the Westlander, the Inlander, Kuranda Scenic Railway, the Gulflander and the Savannahlander.
Ports exist at Thursday Island at the tip of Cape York, Cairns, Townsville, Mackay and Brisbane with reef access at the Whitsundays and Hardy Reef.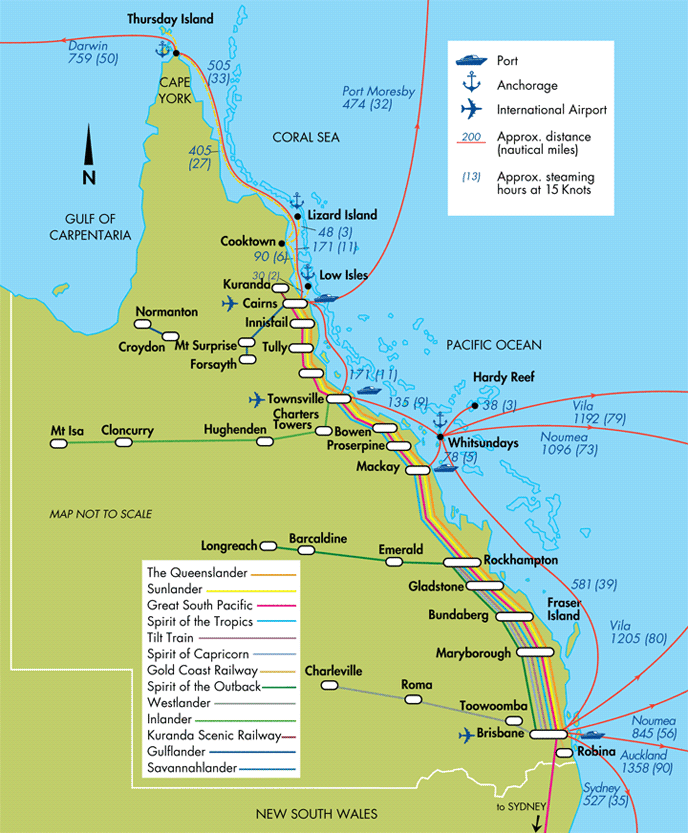 Queensland Rail and Ports Map, Queensland Tourism
This map is not to be reproduced outside Queensland Tourism guidelines. e-CBD is not able to give permission to reproduce this map.